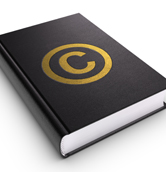 INTELLECTUAL PROPERTY/TRADEMARK AND COPYRIGHT
Need a Trademark Search? Want to Register a Copyright? Receive a Cease and Desist Letter? Just trying to understand your Intellectual Property rights? We can help you establish your legal rights in order to protect and promote your brand.
Services We Provide
Most business owners realize that successful marketing is all about building a brand. But they often don't understand the legal "ins and outs" of protecting that brand. Protecting a brand means, first, ensuring that you have the legal right to use the name, logo, image, graphics or other content that is essential to your business identity. Second, it means taking certain steps to make sure your legal rights are maintained. We can help you establish, control and protect your brand through the following services:
Domain name and trademark search
Trademark and Copyright registration
License Agreements
Non-Disclosure Agreements and Assignment Agreements
Website Development Agreements
Cease and Desist Letters
Permission letters
We offer package flat rate fees for many of these services, or reasonable hourly rates. Call 888-465-6551 or email us at info@ewlawoffice.com if you need help protecting your business brand.