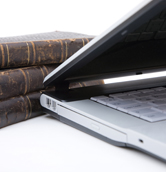 INTERNET LAW FOR SMALL BUSINESS
Choosing a domain name? Developing a website? Marketing on the Web?  Worried about privacy issues and defamation claims?  We can help you navigate the rapidly changing world of Internet, e-commerce, and privacy law and regulation, in order to protect your business and reputation.
Services We Provide
Though most business owners have come to recognize the importance of establishing an Internet presence, many are confused about the "rules of the road" for operating in this new market. We can help you figure out, legally, what works and what doesn't — from choosing a domain name to selecting image and graphic content for your site. We can also provide the necessary "boilerplate" to protect against improper use of your site, and to make sure your terms of sale are enforceable and clear. In addition to general Internet guidance and advice, we provide:
Website Development Agreements, drafted to suit your particular needs and to ensure that your copyright interests are protected
Domain name/Trademark searches
Terms of Sale, Terms of Use and Privacy Policy statements for your site
Cease and Desist letters and Take-Down requests, to protect your brand and your intellectual property rights
Permission letters in the event you want to use someone else's copyrighted material on your site
We offer package, flat fee rates for many of these services, or reasonable hourly rates. Call 888-465-6551 or email us at info@ewlawoffice.com if you need help managing and protecting your online business.